Just to show that I'm serious about this webcam business, click here for a live view of my cat taking a nap in the laundry basket.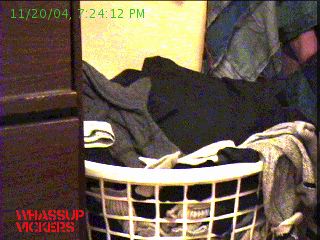 UPDATE: 7:07PM, AST: he hasn't moved in half an hour.
UPDATE: 7:24PM, AST: he woke up and went to go sit in the bathtub for a while.