I was standing in the middle of the street on a closed-off St. Laurent. Where was that noise coming from? Bloot bloot. I looked around. Then I realized it was coming from my own pocket.
My mom gave me her cell phone so I could call her from Montreal and tell her I hadn't flipped my car in St.-Louis-du-Ha!-Ha!.
Bloot bloot.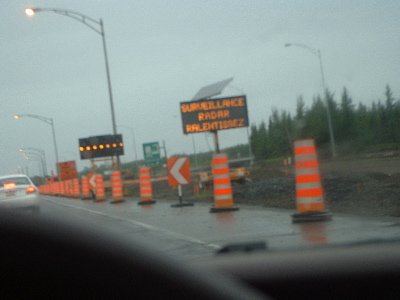 Sara Spike phoned me up from Concordia.
"Spike," I said, "I just ate a souvlaki that was so good I sprouted angel wings." It's true. For the next hour I hovered over the plateau.
I looked down at everybody, performed the odd miracle, and led women not into temptation.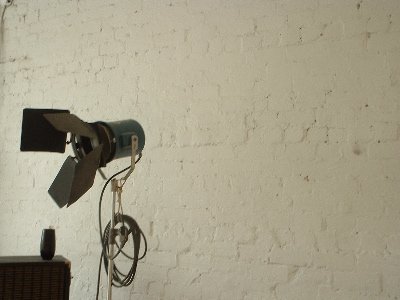 It just started raining again. I floated through an open window back into the gallery. Once inside I reassumed human form.
I want to go back to the Shish Taouk store and get another souvlaki.