The E-Band is a videoblogger remix project. This is my contribution.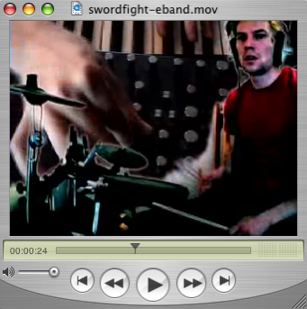 swordfight-eband.mov [6.76MB QuickTime]
Mad props to all my homies whose work I mutilated:
Alex
Max
Josh
Duncan
Rene
Steven
Jan
Check out all these and then make your own. FreeVlog is a good resource if you're new to vlogging.